I can't think of a better gift than a good book. A book is permission to take quiet time for yourself. It's the gift of jumping head first in to an adventure no matter where in the world we are and, in times like this where travel is almost impossible, we all deserve the gift of true escapism. Over the last 12 months I have reviewed every single book I've read, over on my Goodreads page. I've spent some time trawling through my reviews, reminding myself of the amazing books I've had the privilege to read this year and compiled all of my 5-star reads, to point you in the right direction for some 2022 reading inspiration.
*This post includes affiliate links.
Author: Harriet Tyce
Genre: Thriller
Date Read: 18/01/2021
Initial Thoughts: "My first read of 2021. Not only my first read, but my first 5/5 (which is very rare, I only rated 6 books with 5 stars in the whole of 2020). I heard so many good things about this book and I agree with every single one. Whilst reading this novel I have had so many theories, purposely trying to solve the puzzle, and still not expecting the twists and turns within this thrilling plot. One of my favourite aspects of this book was the stunning character development, effortlessly introducing the characters to the reader and allowing us to make immediate judgements. On several occasions, I wanted to jump through the page and scream with rage or lean in and give someone a big hug. This novel is completely immersive and I'm so happy I chose this one to get my 2021 reading journey to one hell of a start. I can't wait to hear more from Harriet Tyce!"
Author: Stephanie Yeboah
Genre: Non-Fiction
Date Read: 25/01/2021
Initial Thoughts: "This book feels like a natural extension of Stephanie's social media; fun, insightful and moving, with the perfect balance of fact and personal experience/ opinion. I have learned a lot about myself, about Steph and about society. I have learned about black history and white privilege; specifically about the similarities and differences in treatment of people living in fat bodies, depending on their skin colour. It was particularly enjoyable to read the personal accounts of others which Steph sensitively included, as well as directing us to social media's of other inspirational people we can look up to and learn from. Oh, and the book is super pretty with gorgeous, bright illustrations throughout. I'd 100% recommend."
Author: Kiley Reid
Genre: Fiction
Date Read: 15/02/2021
Initial Thoughts: "I heard a lot of hype about this book and now I finally understand. On the surface, Kiley Reid has written an easy to read, entertaining novel with intriguing characters and a wonderful plot. Delve a little deeper and she introduces us to the complexities of racial inequality, the issue of fetishizing race, sexism, friendship and parenthood. This book gave me all the feels! At times I felt uncomfortable (and so I should) as it opened my eyes to other aspects of white privilege. It also introduced me to the concept of 'white saviourism' which I hadn't heard of before, but is definitely something we should all learn more about! This debut novel is a good shout for a book club read, with so many talking points right up to the very last page. Even the last line is thought-provoking (but I won't spoil it for you, I'll let you go read it for yourself!).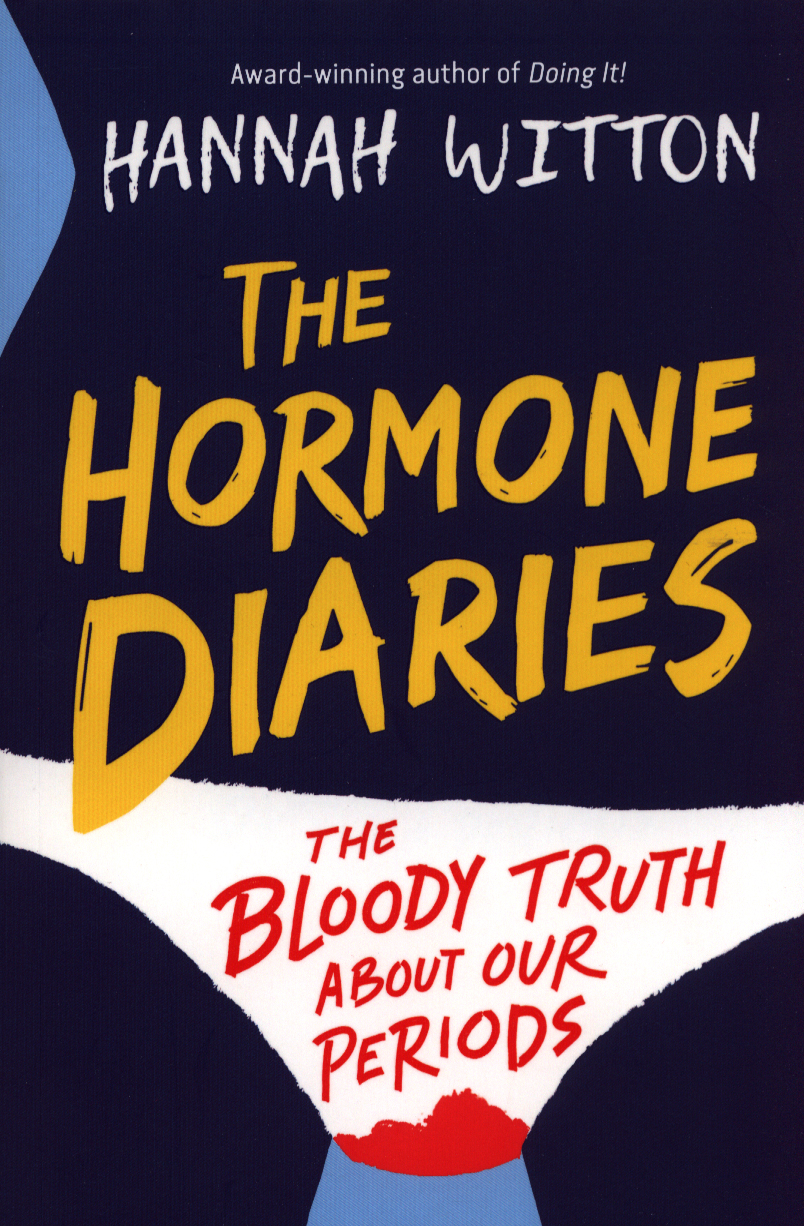 Author: Hannah Witton
Genre: Non-Fiction
Date Read: 13/05/2021
Initial Thoughts: "Another 5 star (finally, I haven't had one of those for a while!). I'm a big fan of Hannah, and forever thankful for providing us with the sex ed we never had, so I was so excited to read this book. Periods, hormones, sex, pregnancy, contraception, STIs, fertility issues, miscarriage; this book touches on so many topics in just the right amount of depth and with the perfect balance of sensitivity and light-heartedness. This book has taught me so much about subjects I thought I knew. It is both informative and entertaining, as well as super thought-provoking with extracts from people all over the world with so many different experiences. This book is a must-read! It's empowering to learn about our own bodies… we're living it!"
Author: Eliza Jane Brazier
Genre: Mystery
Date Read: 24/07/2021
Initial Thoughts: "Full of tension, I was obsessed with this book as Sera is with true-crime podcasts! I've never read a book quite like this one. My heart raced as I turned the pages of this book. The atmosphere was dark and storyline very easy to read, like I was right there watching it happen, in the centre of a movie. Although I found the ending a little hard to follow at times, it was truly unexpected, which is exactly what we want from a mystery/ thriller. I enjoyed this book so much I finished it within 2 days."
Author: Alex North
Genre: Thriller
Date Read: 20/08/2021
Initial Thoughts: "Genuinely, the first book to make me scared! A creepy, suspenseful plot that literally gave me the chills. I love reading before bed, so continued to while reading this book, but I genuinely had nightmares *wuss I know*. Surely that's a big tick for Alex North's debut thriller?! There is so much to this novel, from difficult familial relationships, grief and imaginary friends to child-killers on the loose! The way this author writes is compulsive and hands-down, the best crime-fiction I have read OR watched (and trust me, I've watched countless crime dramas on Netflix). Whilst reading I thought, "this MUST be a TV series or movie?!" and after a little research, discovered that the rights to make a movie have been sold in the last few years- so watch this space. New Alex North fan-girl right here."
Author: Taylor Jenkins Reid
Genre: Historical Fiction
Date Read: 14/10/2021
Initial Thoughts: "5 stars just don't do this book justice. Hands down, this is one of my favourite books I have ever read. The characters feel like real people, the story is diverse and the emotion is raw. It is so much more than a historical romance. This book serves it all: sex appeal, heartbreak, success, pain, beauty, love, lust, jealousy, lies, manipulation and GLAMOUR. I don't want to say too much about the plot, as I try to keep my reviews spoiler-free, but what I can say is that I envy people reading this book for the first time. No matter how much I dissect this book, I can't think of anything I'd change. After being on my 'to be read' list for a while, I can't believe it's taken me so long to pick it up. Now I wish I could rewind time to read it all over again…"
Author: Abby Jimenez
Genre: Romance
Date Read: 09/12/2021
Initial Thoughts: "This book is the only 5 star romance novel to add to my collection from this year. I expected this to be an easy read rom-com but it is so much more than that. There are some hard-hitting topics so delicately implemented throughout the story; ALS, grief, mental health (OCD/ hoarding), neglect, addiction and so much more- but it didn't feel overwhelming. Each aspect of the story was perfectly placed and from the very first chapter I was completely invested in the heroine. Oh, and I think Adrian Copeland is the first fictional character I have ever had a crush on!? I'm so glad I picked this up as one of my last reads of 2021."
I KNOW WHAT YOU'RE THINKING… yes, I seem to have been rather harsh with my ratings this year with only 8 being granted the coveted 5 stars, and so I have also included some of my 4-star reads below too (which are also brilliant, they just didn't make it to my highest shelf).
For more reviews and book recommendations, head over to my Goodreads page.
Happy reading!